Product: Four person Electric Bicycle Tourist Cart
Model No.: ETC-400
Assembled Size: 236 * 97 * H172 CM
Four person Electric Bicycle Tourist Cart Picture: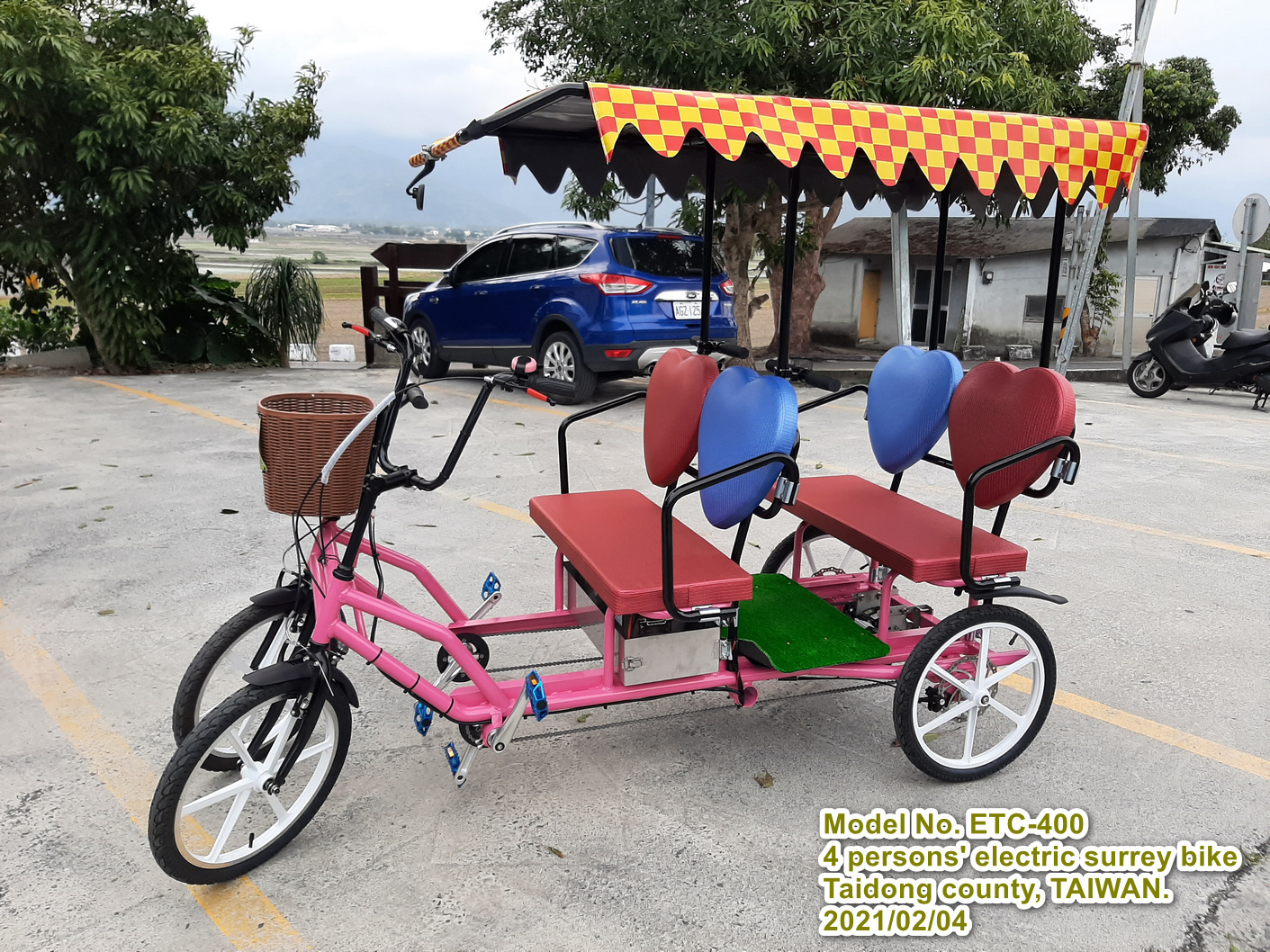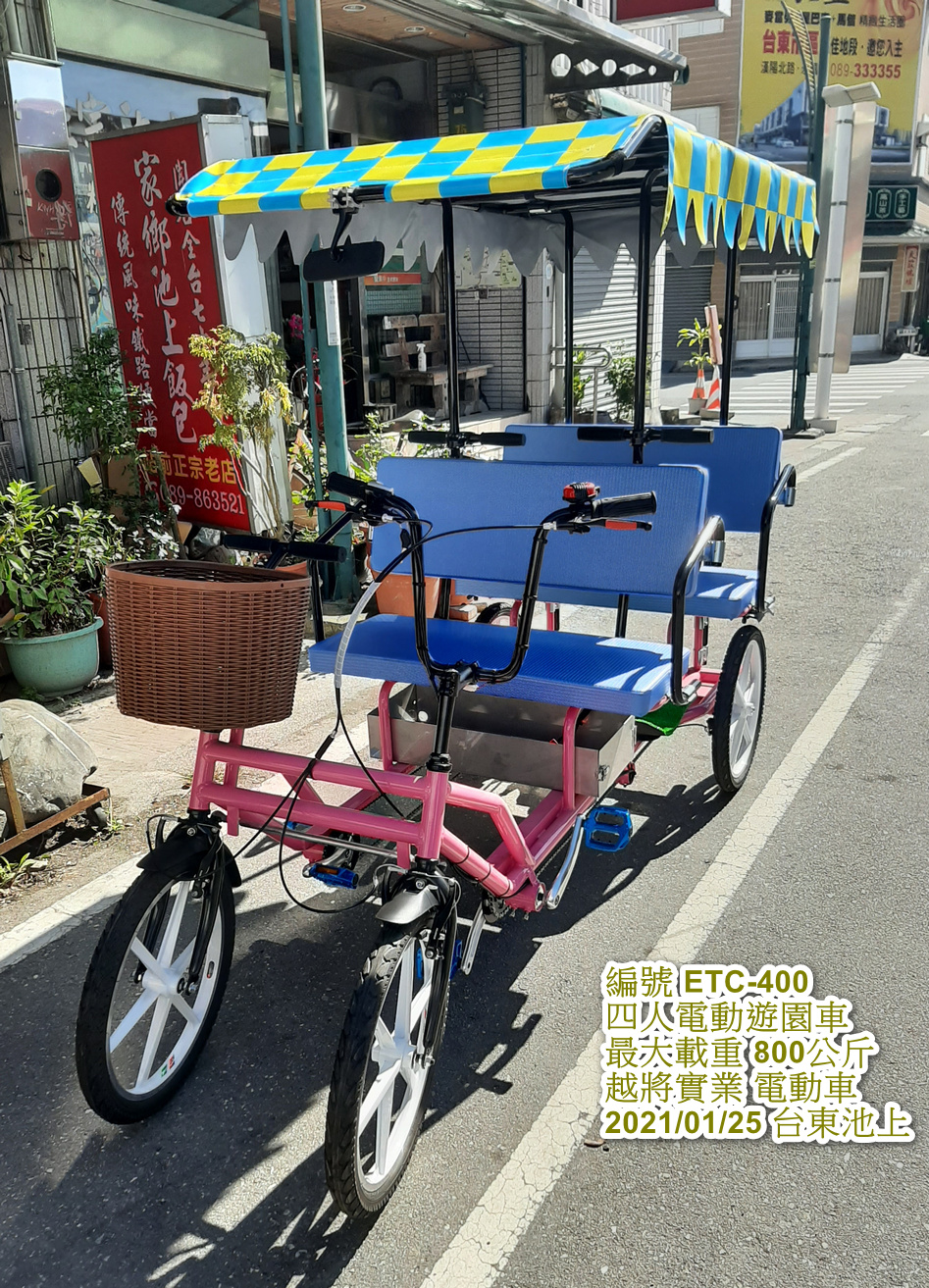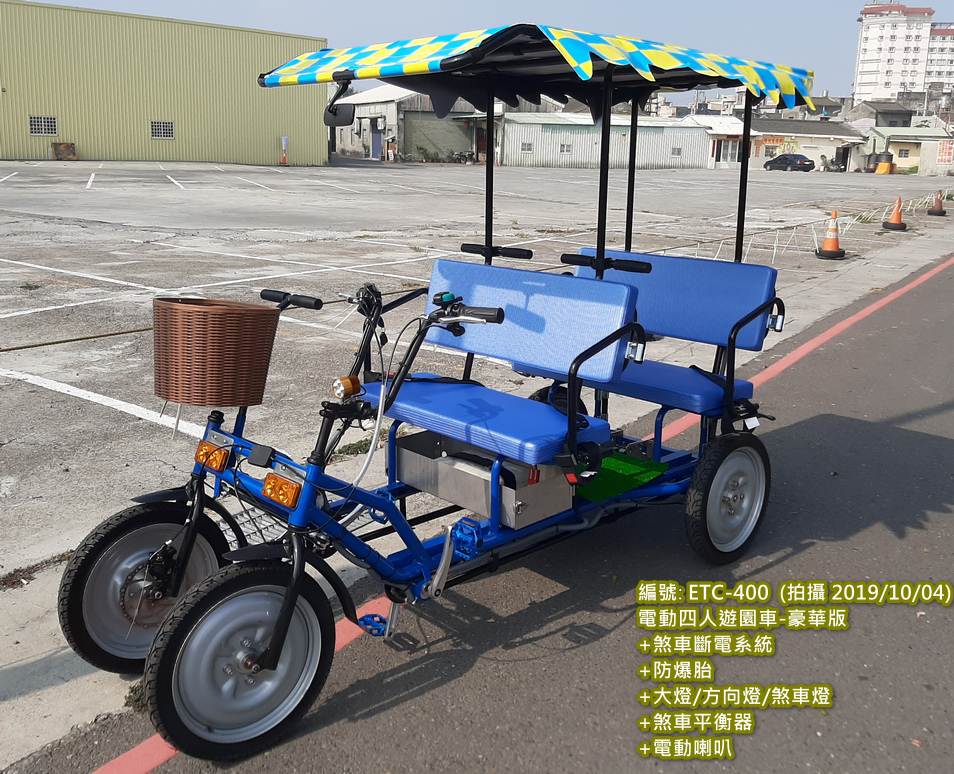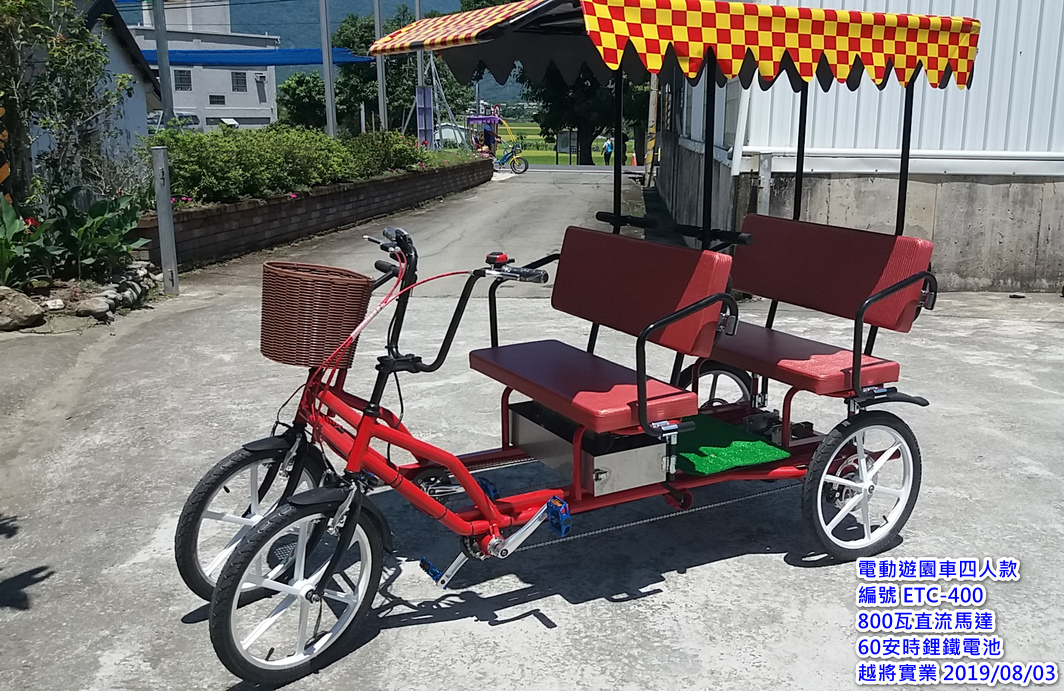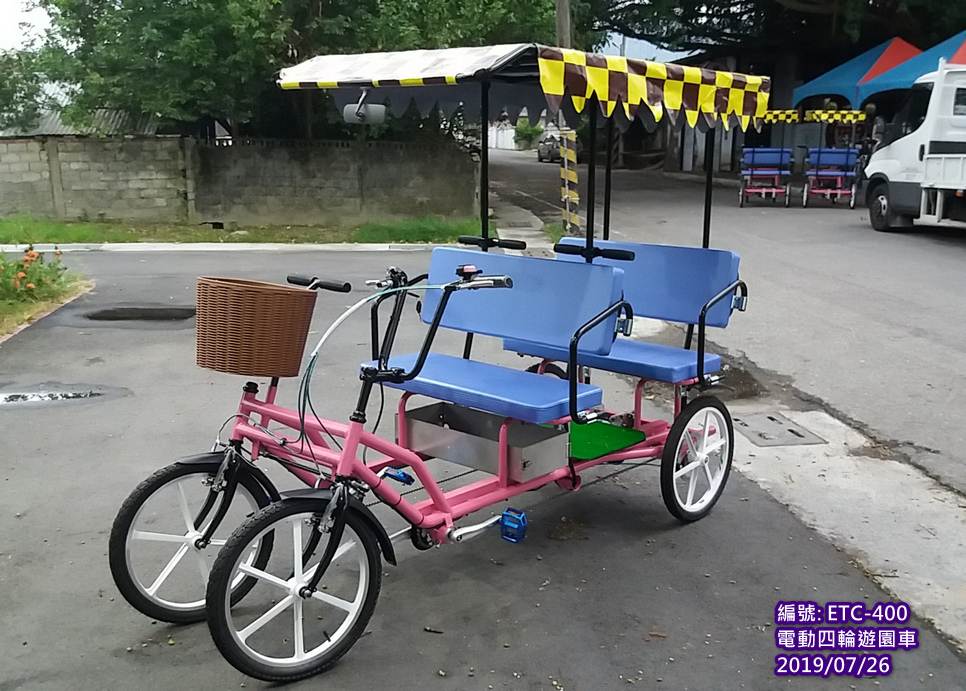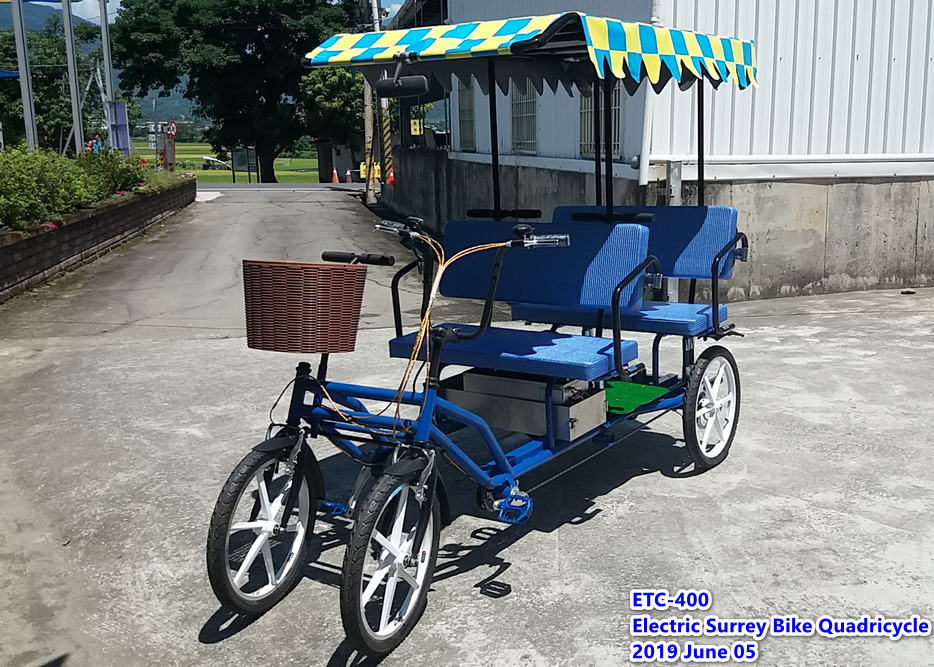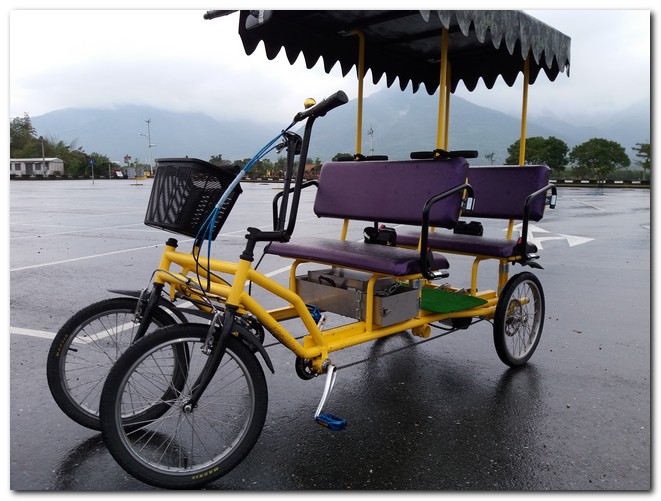 Four person Electric Bicycle Tourist Cart
Product Description:
Before we start to design a vehicle of "Four person electric bicycle tourist cart, two bicycles to be combined as one and be able to carry 4 people will be a good idea for this project.
For meeting the purpose of a family can sit on the same vehicle, a "quad wheels bicycle likely cart" is the smart choice. People can chat and having sight-seeing at the same time. And it is assured for elder people to travel easily. No need to walk or pay attention to drive.
With the base of quad wheels bicycles, we put motor, battery, control systems, then they become a "Four person electric bicycle tourist cart".
Safety and easy to drive will be the priority for a bicycle style tourist cart. Anyone with a motorcycle driver's license can drive this vehicle.
For those people who are running shops, they concern cruising endurance and control system more than public. A vehicle such as "Electric Tourist Cart" helps them to make money. It will be perfect if this electric vehicle can use all day long without changing battery. Yes! Our electric surrey bicycles can do that! The running distance is up to 90 km per day by only 1 battery. Normally we set up the speed at 15km to 18km per hour.
There is another benefit for this electric bicycle tourist cart, that is people can ride it back if this vehicle ran out of battery. And we might say there is no competition from other electric cars if you are talking about this benefit.
Somebody might ask: For the same tourist cart, can we use "electric gear" and "foot stepping pedal" together? Sure! No problem at all! Our electric bike tourist car can use battery power with man-powered foot stepping at the same time, and they can be used separately also.
Note: This "Four person Electric Bicycle Tourist Cart", may also be called as "Electric Four-wheeled Tandem Bike Car for 4 people", "Electric Sociable Bike Car", "Electric Buddy Bike Car", "Electric Sightseeing Bike Car".